Discover your Mental Toughness and Use it Consciously and Develop Further!
If you are mentally tough than you will be coping more easily with difficult situations and you will be more easily see and seize the new opportunities. We would like to help everyone to be better in this field!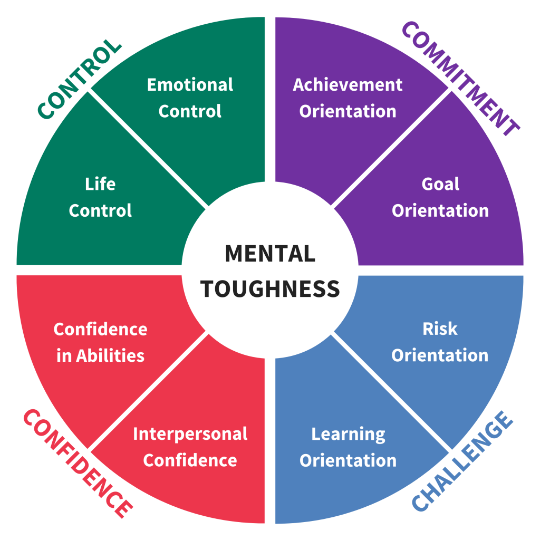 MENTal toughness
Mental toughness is a moderately plastic personality trait which determines in large part how individuals respond mentally to
stress, pressure,
opportunity and challenge.
Research shows that mental toughness scores correlate closely with performance; well-being; positive behaviour and aspirations. It has a significant impact on most key outcomes in the world of work. It applies to leaders and staff, and has universal benefits.

We are using MTQ tests to measure Mental Toughness as anAQR International partner. The MTQ Plus test gives you a picture about how you are handling the following 4 dimensions:
Control

Commitment

Challenge

Confidence
Based on research we can say that the mentally tough people are more likely to be successful than the mentally sensitives peers but it does not mean that
all the mentally tough people are successful

the mentally sensitive people can not be successful.
Mental Toughness can be measured and developed!
The test measures the following 4 dimensions (4Cs): 
Mental toughness
Test & Coaching portfolio
MTQLite
An 11-item measure which provides a reliable score for overall mental toughness. 
Overall Mental Toughness. Predominantly for research.
MTQ4Cs
Possibly entry level measure. A shorter (circa 24-item) measure which provides reliable scores for:
OVERALL MENTAL TOUGHNESS

THE 4CS
PURPOSE: RESEARCH. A SURVEY TOOL FOR LARGE-SCALE APPLICATIONS (E.G. ASSESSING MENTAL TOUGHNESS OF A WHOLE WORKFORCE).
MTQ48
Current 48-item measure providing scores for:
Overall mental toughness
The 4 Cs + 4 scales/factors
MTQPLUS
A 68-item measure which provides scores for:
OVERALL MENTAL TOUGHNESS
THE 4 CS
8 SCALES/FACTOR
PURPOSE: ASSESSING STAFF – ALL LEVELS.
Coaching
Individual coaching
Measuring and developing an invidual's mental toughness
MTQ test
Individual feedback
Coaching kick-off
Coaching process
Coaching closing session
Group coaching / training
Measuring and developing a group"s mental toughness
MTQ test
Individual feedback
Group coaching / training kick-off
Development process
Closing session
Team coaching
Improving team effectiveness
MTQ test
Individual and group feedback
Coaching contract
Team coaching
Team coaching closing session